Biogas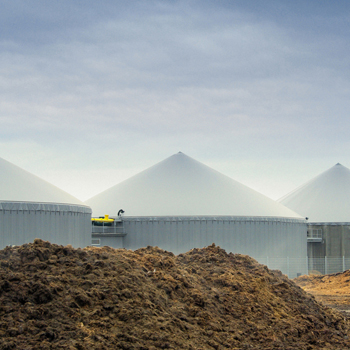 Use of agricultural crops and organic waste vegetable and animal production for heat and power is now the energy sector with a significant annual growth. The reason is the support of electricity from biogas and natural desire to utilize by-products of the farm.
The success of a particular economic return of this project is a optimum design of biogas plant project to make the most efficient solution fully exploiting local conditions, in particular:
- available raw material (maize silage, grass hay, other crops)
- possibility of animal waste (manure, slurry)
- other inputs (sugar pulp, waste from the food industry)
Therefore, our designed a project is always tailor-made to the customer so that the most effective benefiting from all the possibilities, which provides a specific place.
We provide with all project and construction works delivery including preparation of feasibility studies, documentation for zoning and construction administration, obtaining permits and contracts connected, through the very supply and construction works to service the technological part, cogeneration units and biological service.
The biogas plant can be supplied as a turnkey or as a technology delivery where construction works will be realised by customer.
We guarantee the advanced technology of biogas plant, cogeneration units and reliable expert biological oversight. The biogas plant supplied us provide a guarantee to achieve and maintain nominal performance.